Yellowstone isn't just some fun name we threw on a label–it's a name honoring our connection to Yellowstone National Park. A connection that has been going strong for over 150 years!
Yellowstone Select Bourbon was first introduced in 1872, the same year President Ulysses S. Grant signed the Yellowstone National Park Protection law. The bourbon was specifically created to honor the park's beautiful landscapes, vast wilderness, and the pioneering spirit of those who first explored its interior. We like to think those hardy individuals would have loved sitting back with a glass of Yellowstone Select Bourbon while spinning yarns about their escapades across the park.
Of course, now, Yellowstone National Park is a little more visitor-friendly than it was back in the 1870s — but that doesn't mean that a glass of Yellowstone Select Bourbon won't still pair perfectly with a visit to the park (though be sure to do so safely; save that cocktail for when you're back at the lodge or ranch).
If you're heading to Yellowstone National Park this summer, here's what you need to know and how to experience the rugged, historical aspects of this great spot on the map.
See the Top Sights
It's no secret that Yellowstone can get crowded, and it's no wonder why. If you've never visited Yellowstone National Park before, you'll want to see the same sights that draw in millions of tourists annually. The top spots within the park include Old Faithful, the Grand Prismatic Spring, and the Grand Canyon of Yellowstone. All these will deliver breathtaking views you won't find anywhere else in the world.
These spots are great, and you should 100% check them out. However, everyone knows about these, and you can find information about them just about anywhere.
So, let's discuss some other places worth exploring.
The Lesser-Known Areas
To get in some quieter views, visit some of the less-crowded spots in the park if you've got the time. With 2 million acres, the park does have them, despite what you might think when you first visit Old Faithful. You may have to strap on your hiking boots and channel your inner sense of adventure to reach them, but the effort will be well worth it.
Try a hike out to Shoshone Geyser Basin. Or, go wildlife watching in the remote Lamar Valley, sometimes called the Serengeti of North America; keep your eyes peeled for bison, elk, bear, wolves, and other animals that call the park home.
Did you pack your swimsuit? Then take a dip in Boiling River, one of the few places where you can legally swim in the park.
Take a Professional Park Tour
The official nonprofit partner of Yellowstone National Park, Yellowstone Forever, offers a range of programming to experience the park beyond what you can plan on your own. The organization's private tours cover everything you need — delicious breakfast and lunch in the field, transportation services, equipment like high-powered scopes and binoculars, and more.
Your private tour is planned around what you want to experience most during your visit, whether that be wildlife watching and photography, backcountry hiking, or any other adventure the park offers.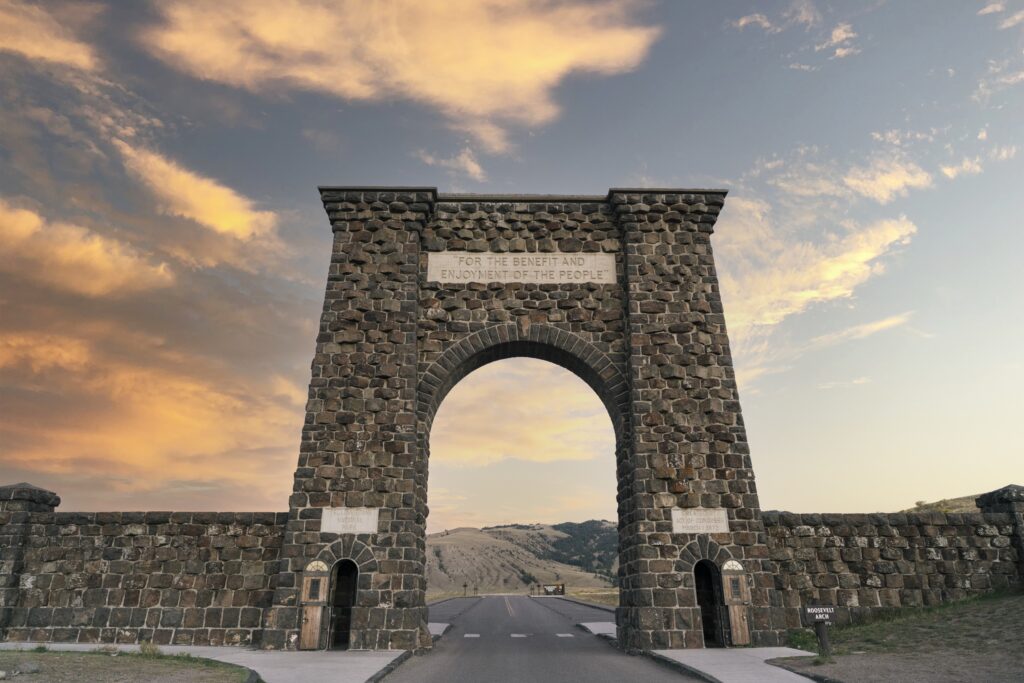 Stay Longer or Come Back Soon
Don't just stop by the park for a single day and then go on your way. Spending a night (or a few!) in the park will allow you to enjoy the park's attractions more leisurely. You can't beat a stay at the Old Faithful Inn, built in the early 1900s and one of the largest log structures in the world.
If you can't stay, come back and explore more of the park.
Can't Get Away?
There are still ways for you to support our national park system from afar — like when you add the Yellowstone family of spirits to your bar cart. Yellowstone Bourbon is a proud supporter of and one of the largest annual corporate donors to the National Parks Conservation Association (NPCA), which independently works to strengthen and protect our park systems.
This year alone, we've donated $250,000 to the NPCA to aid in the organization's tireless work.
Whether you're actively planning your exploratory excursion to Yellowstone National Park this season or have added it to your travel bucket list, when you sip a glass of Yellowstone Select Bourbon, it's almost as good as being there.
Find Yellowstone Bourbon near you, or visit Limestone Branch Distillery for a tour!